Updated on 21 August 2020
This page provides links to tax, tax credits, benefits and financial calculators provided by other websites. We take an active interest in calculators as tools to save people time and to help them to be self-sufficient.
It is important that calculators give the right answers. This is not always easy to do as the subjects are sometimes very complex and designers of calculators leave out difficult things on occasion.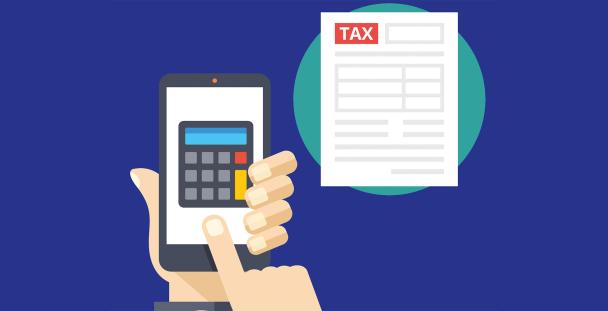 (c) Shutterstock / Jane Kelly
⚠️ We have not reviewed the calculators on this page in detail so we cannot guarantee complete accuracy, nor do we necessarily endorse any other information or advice contained on these sites. It is always best to check any results with a professional adviser (such as a welfare rights professional for benefits and tax credits) or with the relevant government department.
Income tax and pay
| | |
| --- | --- |
| Pay reckoner | This calculator works out how much you are paid hourly/daily/weekly/monthly/annually. |
| Payslip checker | This calculator checks that the right amount of income tax and National Insurance is being deducted from your wages/salary/pension for the code number that is shown on your payslip. |
| | This is a survey tool which checks your pay against the pay of others doing the same job. |
| | This calculator checks whether you are being paid the National Minimum Wage for your occupation. |
| Statutory redundancy pay calculator | This calculator gives you the value of the statutory redundancy pay you are entitled to, if you are facing redundancy or have been made redundant. |
| Company car and fuel benefit calculator | This is an HMRC calculator that works out the tax benefits that arise from the provision of a company car and fuel. |
| Tax checker | This is an HMRC calculator to help you decide if you have overpaid tax during a previous tax year. |
Other employment issues

Statutory pay calculators (aimed at employers, but employees may find them useful also)
There is a calculator on GOV.UK website to help you calculate the amount of SSP due.
GOV.UK provides also calculators to help calculate the amount of SMP, SAP and SPP.
Value added tax
| | |
| --- | --- |
| VAT calculator | This calculator helps you to check that the right amount of VAT is being charged on goods and services. |

Tax credits
| | |
| --- | --- |
| Tax credits calculator | An HMRC calculator that shows you the amount you might expect to receive if you made a tax credit claim. Unusually it does not show you the amount for the whole of a tax year, but only from when you put in the information until the end of the tax year. It cannot calculate rates for future years. |
| Childcare costs calculator | An HMRC calculator that tells you how much you can get towards approved childcare. |

Two of the calculators in the next section also contain tax credits calculations.
Other benefits
| | |
| --- | --- |
| State pension age calculator | This calculator tells you when you can expect to receive your state pension. You can also use it to check your pension credit qualifying age and when you will be eligible for free bus pass travel. |
| Benefits checker | This calculator from Entitledto covers the main benefits to which people on low incomes may be entitled. |
| Turn2Us | This calculator helps you to find out which welfare benefits you may be entitled to. |

General financial
| | |
| --- | --- |
| AgeUK | A calculator to help you plan for your retirement. |
| Money Advice Service | The Money Advice Service provides a number of useful planners and calculators which cover a variety of topics including budget planning. |


HMRC calculators and tools
HMRC provide a number of calculators and tools to assist people with working out their tax (we have included some in the sections above). Many of these can be found by going to HMRC's calculator page on GOV.UK.
If you have missed a deadline for Self Assessment, for example, for sending in your tax return or paying your tax, HMRC charge you penalties and interest. There is an HMRC calculator on GOV.UK, which can estimate your penalty for the current tax year.