There are other types of help towards the cost of childcare which you may be able to get, depending on your circumstances and where you live.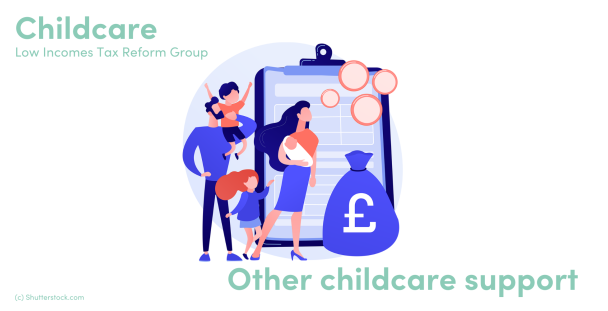 If you are studying, there are schemes like the Discretionary Learner Support, if you are aged 19 or over and on certain further education courses. Each college has its own scheme so you need to speak to your college for more information. If you're in full-time higher education, you can apply for a childcare grant to help pay for eligible childcare costs.
In England, if you are under 20 and caring for your own child, you may be able to get care to learn payments, which are paid directly to your childcare provider. You can apply online via GOV.UK.
If you receive housing benefit to help with your rent, some of your earnings may be disregarded if you pay childcare costs.
Student support and local schemes which offer help towards childcare costs vary according to where you live and your circumstances. You should contact your local council or college to find out more information about what help is available and how you can claim.
Most help towards the cost of childcare is only provided for childcare which is registered or approved. You should check the rules of each scheme to make sure your childcare qualifies.
You should also check carefully the rules for claiming support from more than one scheme. For example, if you are claiming a student childcare grant, you cannot claim the childcare element of tax credits to cover the same childcare costs.