Universal credit: how does it work?
Universal credit: how does it work?
Universal credit: Childcare
Universal credit (UC) is gradually replacing income support, income-based jobseeker's allowance, income related employment and support allowance, housing benefit, child tax credit and working tax credit. It is a monthly benefit and the amount you receive is based on your circumstances and income in the previous monthly 'assessment period'. Existing tax credit claimants may be able to get the childcare element of working tax credit if they start paying for childcare costs.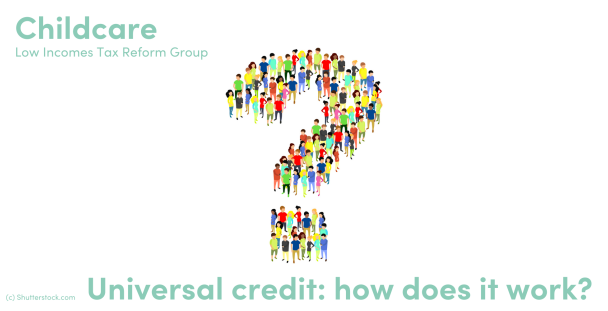 UC is made up of different elements. You qualify for the different elements based on your household circumstances. All of the elements you qualify for are added together to find a maximum amount which is then reduced based on your income.
Universal credit includes a childcare element. If you meet the qualifying conditions and you have eligible childcare costs, you can include your childcare costs in your claim. This element is worth up to 85% of your childcare costs. The current maximum you can claim is 85% of £760.42 per month for one child (£646.35) or £1,303.57 (£1,108.04) per month for two or more children. This is due to increase in Summer 2023. See GOV.UK for further details.
To get the childcare element, you normally report the childcare costs you have paid in the previous assessment period. You should report your costs through your UC online journal by the end of the assessment period for the support to be included in your next UC payment but, if there's a delay, you still have up to the end of the following assessment period to report your childcare costs and the relating childcare element will be paid with that following UC award.
From Summer 2023, UC claimants with childcare costs will be able to access the funds upfront in certain situations. Universal credit is usually paid monthly into your bank account but you can ask for more frequent or alternative payments arrangements.
You can find out more about calculating universal credit award and payments on our website for advisers, Revenuebenefits.