Coronavirus: Self-employment and paying tax
Coronavirus: Self-employment and paying tax
The coronavirus (COVID-19) outbreak is having far-reaching financial impacts on individuals and businesses across the UK, and indeed across the world. You may be worried about the impact on your self-employment. This page answers some of the questions you may have about tax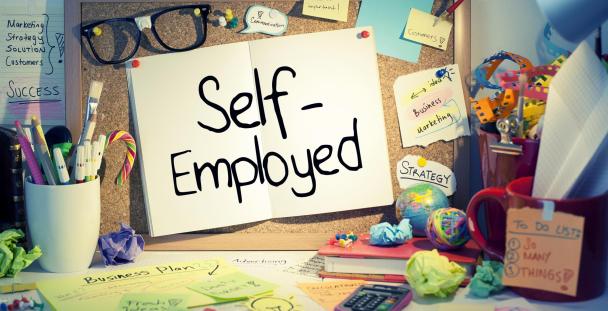 (c) Shutterstock / Aysezgicmeli
⚠️ We are working hard to ensure this guidance is up to date – however you should bear in mind that things may change on a daily basis as the Government respond to the ongoing situation.
What if I currently owe tax?
In the recent Budget the Chancellor announced additional support for businesses and self-employed individuals who have tax payments due but are suffering cash flow difficulties, for example you have amounts outstanding from your tax payment due in January, or you have VAT or PAYE payments due. HMRC have set up a dedicated coronavirus helpline (0800 024 1222), and are urging anyone worried about forthcoming payments to call them to discuss the options available, which will include considering a bespoke Time to Pay arrangement so that amounts can be paid off over a period of time, and possible suspension of any ongoing debt recovery action.
HMRC intend to make up to 2,000 experienced call handlers available to support firms and the self-employed on this line, however due to their own measures that have been put in place to stop the spread of the coronavirus they have not yet been able to scale up to this level. The line is currently staffed between 8am and 4pm Monday-Friday, although the intention is for the line to be open 8am-8pm Monday-Friday and 8am-4pm on Saturday as soon as possible. We understand that the line is very busy and so there can be a significant waiting time before calls are answered. HMRC are suggesting that if you are calling them about a future tax bill you call back nearer the time or check GOV.UK for guidance at this stage.
Another announcement was made on Friday 20 March, introducing measures designed to help ease cash flow pressures for small businesses, including those who are self-employed. The measures are:
(a) VAT registered businesses: any VAT payments due between 20 March and 30 June will be automatically deferred so that payment can be made at any time up to 31 March 2021 without incurring interest or penalties. If you pay by direct debit you will need to contact your bank to cancel the direct debit mandate as soon as possible if you wish to take advantage of the deferment, otherwise payment may be automatically collected once your VAT return is submitted. You will then need to reinstate the direct debit in time for payment to be taken for your next VAT period after 30 June, or consider alternative payment arrangements. Further details about paying VAT are on GOV.UK. VAT returns due for submission during this period should still be completed and filed on time wherever possible. If you are unable to do so due to sickness, staff shortages etc, then you should complete and file the return as soon as possible after the due date and keep a record of what caused the delay. This should ensure you have information that can be used for an appeal against late filing penalties, should any be charged in due course.
(b) Individuals with a tax payment due on 31 July 2020: the second payment on account in respect of the 2020/21 tax year, normally due for payment on 31 July 2020, will be deferred until 31 January 2021. You should be aware that this means you will have a larger tax payment due on 31 January 2021 than usual. You should consider whether your payments on account for 2019/20 can be reduced (see our 'Payments on Account' section below). If you would prefer to make the payment as usual then you can still do so, by paying in the usual way. HMRC should treat the payment as a voluntary payment and credit the funds to your Self Assessment record as usual.
My work has reduced – what effect does that have on my tax?
Depending on your circumstances you may have already paid towards your 2019/20 tax bill either through:
the Construction Industry Scheme
Payments on Account
the Budget Payment Plan.
If so, any drop in income now may mean what you have paid so far is sufficient to cover your 2019/20 tax bill in full, or you may even have overpaid tax for 2019/20 and be able to request a repayment now to help your cashflow.
Construction Industry Scheme (CIS)
If you have had tax deducted under the CIS and think you have overpaid tax after considering any tax allowances such as the personal allowance or the trading allowance, then you should be due a repayment.
If you will not be working in the construction sector before the end of this current tax year (5 April 2020), for example if your site has been closed down for the foreseeable future, then you can apply for a refund now .
If you are still working then you should get your business records in order to complete and file your 2019/20 Self Assessment tax return as soon as possible after the end of the tax year, in order to speed up the repayment of your overpaid tax. You may have used a tax refund agent to help with this previously but if your tax affairs are fairly simple you should be able to complete your own tax return and save yourself some money. The quickest way would be to register to complete your tax return online instead of using a paper tax return and you should do this now as it can take a few weeks to receive your log-in details. Our self-employment webpages explain how to register if you are new to self-employment, how to register to use HMRC online services and provides information on how to prepare your business accounts and tax return.
Payments on account
You may have paid towards your 2019/20 tax bill if you pay Payments on Account (POA). If your tax payments are up to date then you should have paid the first payment on account for the 2019/20 tax year (which is usually equal to 50% of your 2018/19 income tax and Class 4 National Insurance) by 31 January 2020.
If a recent drop in your income means that you think your profits for this 2019/20 tax year will be lower than the previous tax year (2018/19) then you can make a request now to reduce the level of these payments on account. This means you can either get a repayment of the excess payment on account payment from January or offset it against the next payment on account that is due on 31 July, so reducing the amount you will need to pay then. In both cases you can use form SA303 either online or using the paper form. There is more information on our website.
Budget Payment Plan (BPP)
You may have been paying in advance towards your tax and National Insurance contributions through a BPP, by making regular weekly or monthly payments to HMRC. If so, and you think that you have may now have overpaid for similar reasons as explained above, contact HMRC and ask for the BPP to stop or even request a refund.
Class 2 National Insurance contributions
Depending on earnings, the self-employed pay two types of National Insurance contributions (NIC), Class 2 and Class 4, these are explained in more detail on our webpage 'What National Insurance do I pay if I am self-employed?'
Payments of Class 2 NIC go towards your entitlement to certain benefits such as the new-style Employment Support Allowance (ESA), recently introduced to support the self-employed during the coronavirus. This is explained further on our self-employed: illness or self-isolation page.
During the current situation many self-employed will be experiencing significant loss of income and may consider stopping trading altogether and notifying HMRC so that they are no longer liable for Class 2 NIC (£3 per week for the 2019/20 tax year). As Class 2 NIC is usually paid by 31 January after the tax year, so for the 2019/20 tax year it is due by 31 January 2021, you may want to consider all the implications before stopping paying your Class 2 NIC if you are suffering from a business interruption rather than a complete cessation of trading.
Other things to consider – trading losses and bad debts
Trading losses
Like many businesses you may be experiencing trading losses during this time, if this is the case then you may want to consider the following points:
Keep records of any additional business costs during this time, including expenses you would not usually incur but due to the coronavirus have been necessary for the running of your business, for example higher delivery costs for stock.
Look at the position for the whole accounting year as it may be that although you have made significant losses recently, overall for the accounting year you have made a smaller profit.
If you have made an overall loss for the whole tax year then it is recommended that you complete and submit your Self Assessment tax return for the 2019/20 tax year as soon after 5 April 2020 as possible. There is guidance on our self-employment webpages which you may find useful including a page explaining the different types of loss relief available depending on your circumstances.
If you have made losses or you are concerned that you will might make losses for the next tax year (2020/21) then you may want to keep business records to prepare your accounts using the accruals basis rather than the cash basis. This is because there are more loss reliefs available if you use the accruals basis, including using the loss against current tax year income or carrying it back to the previous tax year which may generate tax refunds. This may have a cashflow advantage, but you may lose the benefit of your personal allowance. This is explained in more detail on our 'What if I make a loss relief?' page.
The quickest way to receive a repayment of tax through loss relief would be to register to complete your tax return online instead of using a paper tax return and you should do this now as it can take a few weeks to receive your log-in details. Our self-employment webpages explain how to register if you are new to self-employment, how to register to use HMRC online services and provides information on how to prepare your business accounts and tax return.
Bad debts
You may have experienced an increase in customers not paying you or are concerned that they will be unable to pay what they owe you in the future - these are called bad debts. How these are treated for tax will depend on whether you prepare your accounts for your tax return using the cash basis or the accruals basis.
Cash basis – as you only account for sales income when you actually receive payment then you will automatically be receiving tax relief and will not need to make any adjustments to your tax return for any bad debts.
Accruals basis – as you will have accounted for the income when the sales transaction occurred you will need to make an adjustment in your accounts for any bad debts. This means you will have an expense for the bad debt which will reduce your profit for the income you will no longer receive, this is illustrated below:

Olivia supplies cafes with baking products and is owed £500 from one business which completely stops trading and cannot afford to pay any of the money they owe her. As Olivia prepares her accounts using the accruals basis, she would have included £500 in her total sales income and so as part of her accounts she will have an additional expense of £500 as a bad debt.
You can only receive tax relief on specific bad debts, such as a particular customer who has ceased trading or informed you they cannot pay your invoice. You can claim bad debt relief in this way whenever it becomes clear that you will not be paid. This could be in the same accounting period as the invoice was raised or it could be in a later accounting period.
If you claim bad debt relief for a particular invoice as you do not expect to be paid, but then you do receive payment from the client or customer some time later, the invoice will need to be brought back into your accounts as income in the accounting period in which you receive the payment.
There is no tax relief for a general bad debt expense, for example you estimate that a quarter of your customers who owe you money (your debtors) will be unable to pay – you cannot include a bad debt expense on your tax return for 25% of your debtors.
As with all tax matters, we suggest you keep information where possible about how the coronavirus is affecting your business. You may not get paid for work that you have already completed (see our information on the tax treatment of bad debts if you use the accruals basis) or if you are ill and struggle to complete and submit a tax return on time, you might be able to argue you have a reasonable excuse or that there are special circumstances to be considered if HMRC seek to charge you a penalty. It is therefore helpful to have evidence to support an appeal against such a penalty.
Other government support for the self-employed
There are details of financial support for businesses on the government's Business Support website.
Help if you live in Northern Ireland, Scotland or Wales
We have provided some information specific to businesses in Northern Ireland, Scotland and Wales on a separate page.
Help with benefits
Please follow the links from our Coronavirus guidance contents page to find out what you may be able to claim and how your existing benefits may be affected.