If you have come to the UK to study, you may well interact with our tax system. Here, we give you some brief information and signpost you to other sources of help.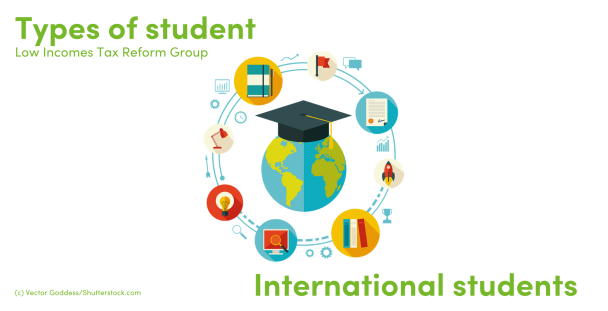 I normally live overseas. How does the UK tax system treat me?
The first thing you need to know is that the UK has a tax system that attempts to not discriminate against any particular groups of people. You should find your tax situation similar to most UK students.
What is the starting point for me?
You will find some background information in our tax basics section.
Broadly, under the UK system you are liable to UK taxation on your worldwide income if you are resident in the UK for tax purposes. However, your income which is sourced outside the UK may not be liable to tax in certain circumstances. If you are not resident in the UK, you are still liable to UK taxation on your UK-sourced income.
When will I get involved with the UK tax system?
The extent to which you interact with the tax system will depend on your personal circumstances. You should normally expect to have to pay tax on any kind of income arising from working, whether for yourself or for an employer, and on all investment income: for example, bank interest or property income. Where you are living within the UK can affect what tax you pay because Scotland has exercised its powers to set its own rates and bands of Scottish Income tax.
Once you have sorted out what income you have that may be liable to UK taxation, you can then use the other areas of this website to minimise the tax you pay as you go along or to help you claim a refund, if one is due.
Where can I find more information about the UK tax system?
Much guidance about the general tax system is available from HM Revenue & Customs (HMRC – the UK tax authorities). This information is often not specifically aimed at students and especially not at international students, so you should find the information on this website helpful. You may also wish to consult our migrants section. There is some limited guidance for international students studying in the UK on GOV.UK.
In other pages, we cover: