Apprenticeships and disability
Apprenticeships and disability
Disabled people and carers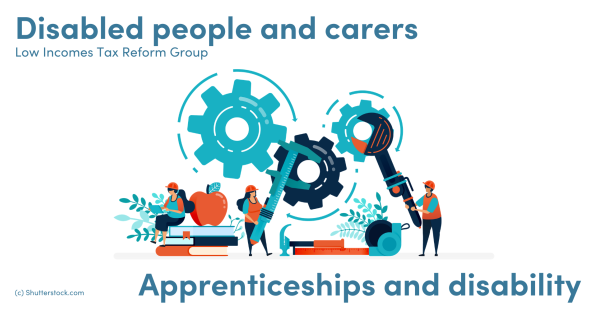 Are apprenticeships inclusive?
The government says that a disability should not be a barrier to getting an apprenticeship. Many employers offer support or equipment to help you do your job and there is an employer toolkit available from the Learning and Work Institute to help employers further. You can find this and also read more about equality and diversity in apprenticeships on GOV.UK.
If you were not successful in getting an apprenticeship, and you think this was because you were discriminated against, or your treatment in the interview or application process was unfair, you can get advice from:
Apprenticeship helpline
[email protected]
Telephone: 0800 015 0400
8am to 10pm, 7 days a week
Hopefully you will not need it, but you can find some information on complaining about apprenticeships on GOV.UK.
You may be interested to read the Maynard taskforce's recommendations around improving access to apprenticeships for those with learning disabilities. The recommendations are being implemented, including changes made to English and Maths requirements, as part of the governments 'Improving lives' work (see pages 21 and 60).
Can I get Access to Work?
The Access to Work scheme is run by the Department for Work and Pensions (DWP) and gives grants to help disabled people start working or stay in work.
Apprentices fall within the scope of Access to Work payments and assistance.
Read our separate website guidance on Access to Work for more information.
Where can I find more information about apprenticeships and disabled people?
You can find the government's general apprenticeship information in its dedicated website and on the basic page on Becoming an apprentice, and in the detailed collection on GOV.UK. The dedicated website includes a guide to apprenticeships which provides information for young people on the opportunities, progression and benefits of doing an apprenticeship with case studies from real apprentices. There is also a guide to writing an apprenticeship application which is packed full of hints and tips about how to register, search and apply for an apprenticeship.
Disability Rights UK's 'Into Apprenticeships' is a guide for disabled people, parents and key advisers about applying for apprenticeships. 'Into Apprenticeships' deals with common questions such as how to find an apprenticeship, whether the training will be accessible and what support is available in the workplace. There are several inspiring stories written by disabled apprentices about their own experiences and the challenges they have faced. As well as taking advantage of the support on offer, the apprentices talk about the importance of their own creativity, perseverance and motivation.
The guide also contains a useful resources section listing further websites, publications and organisations which can help.
You can download the guide in pdf format for free.