Office of Tax Simplification Third Party Data Reporting Review: Call for Evidence
Office of Tax Simplification Third Party Data Reporting Review: Call for Evidence
Published on 31 March 2021
LITRG has responded to the Office of Tax Simplification's call for evidence into making tax easier through smarter use of third party data.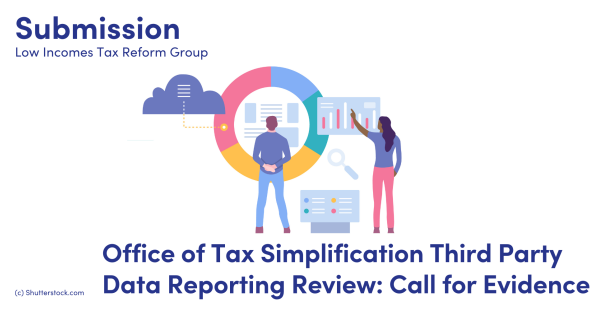 In our submission, we discuss the balance of responsibility between the taxpayer, the third party and HMRC for the accuracy of the data, as well as problems which arise for unrepresented taxpayers when third party information is incorrect. We also suggest a number of areas where HMRC might better use the existing data they hold already to help taxpayers get their tax right – such as more timely use of information relevant to the high income child benefit charge and helping those in the Construction Industry Scheme report their income accurately.
Our submission can be found here.
Contact: Tom Henderson (click here to Contact Us)
(31/03/21)