FCA Stronger nudge to pensions guidance
FCA Stronger nudge to pensions guidance
Published on 11 June 2021
LITRG has responded to the Financial Conduct Authority's consultation in giving people a stronger nudge towards getting guidance on their pension choices. We are in favour of more nudges being provided to consumers, who intend to access their pension savings, to seek guidance.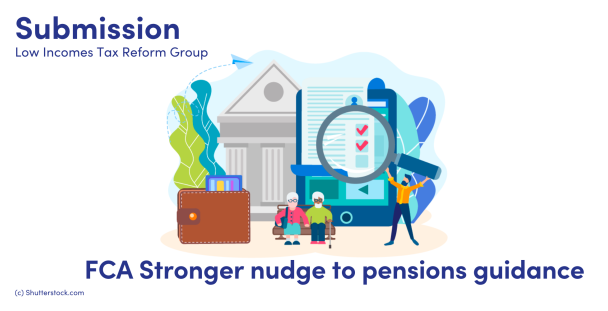 Guidance is not advice, of course, and it is left up to the consumer to apply the guidance to their own situation and to decide what action, if any, to take. A PensionWise appointment provides a great deal of information that may be difficult for the average consumer to assimilate even with the follow-up communication. It is unfortunate that the cost of advice is such that those on low incomes may be least able to access the advice that might help them make a better choice.
Rather than only offer guidance at age 50 and above, we do think more signposting should be made available whenever a consumer notifies a provider that they intend to transfer their pension savings. This could help prevent scamming.
Taxation and the potential loss of welfare benefits are serious considerations for consumers and we believe these should be given more prominence.
Read the full response here.
Contact: Kelly Sizer (click here to Contact Us)
(11/06/21)