This section is for you if you are thinking about taking money out of your pension, approaching retirement or are a pensioner on a low income.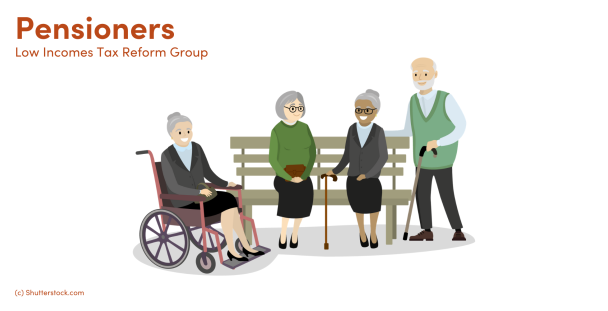 If you are thinking about taking money out of your pension, already a pensioner, or are coming up to retirement, you may have to deal with HM Revenue & Customs (HMRC), as they assess and collect tax and pay out tax credits and some other benefits.
HMRC do not always get things right, so it is important for you to check the tax you pay on your income. You may also need to contact HMRC if you do not understand something or if you disagree with them.
If you want to understand the meaning of some of the words and phrases used in connection with pensions, try our pension jargon buster.
What information and help can I find in this section?
We encourage you to try to check your tax and solve problems for yourself. It is easier and cheaper in the long run if you can understand and manage your own tax affairs.
We help you to do this by providing information on:
Information about what happens to pensions when you die can be found in our bereavement section.
What do I do if I am not happy with an HMRC decision?
HMRC manage the UK tax system. You can find their contact details on GOV.UK.
If you do not agree with a decision of HMRC, find out what action you can take on our tax appeals page.
If you are unhappy with the way in which you have been treated by HMRC, you may be able to make a complaint.
What is Tax Help for Older People?
Some years ago, LITRG founded a separate charity, Tax Help for Older People, to give free tax assistance to older people on low incomes.
So, if you cannot solve your own problem by reading through our website or asking HMRC, you could try telephoning the Tax Help for Older People helpline if you are over 60 and not self-employed. If you are self-employed, you should contact TaxAid instead.
Where can I get more help?
General tax
If you want general tax help, visit our tax basics section.
Capital gains tax
If you want help with capital gains tax, visit our other tax issues section.
Inheritance tax
If you want help with inheritance tax, visit our bereavement section.
State benefits
If you are claiming any state benefits, visit our tax credits and benefits section.
Employees
If you are a pensioner, but also an employee, visit our employment section.
Self-employment
If you are a pensioner, but are also self-employed, visit our self-employment section.
Third-party organisations
Find out where to get help from third party organisations in our Getting Help section.