Savers, property owners and other tax issues
Savers, property owners and other tax issues
In this section, we cover other tax matters, including savings income, dividend income and property income.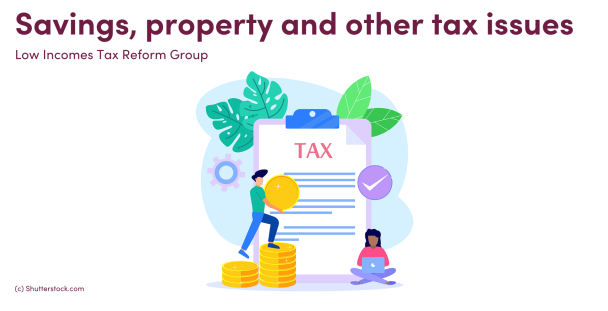 What guidance can I find in this section?
In this section, we provide information and help on some other tax matters to encourage you to try and solve any tax problem that you may have. Even if you do not have a 'problem' we hope you find this section useful and informative.
In particular, we provide information on the following areas of taxation for the individual:
If you do not think we have covered what you wanted to know, or you would like to tell us of your experiences so that we might learn and try to get things changed then please do contact us.
Where can I get more help?
If you want more information on any of the following areas, you can find it elsewhere on this website:
Tax basics: information on tax allowances, tax rates and how to claim tax back;
Employment: how to check your coding notice, as well as looking at employment expenses and benefits;
Self-employment: how to work out your profits and losses;
Pensioners: tax on, and during, retirement;
Bereavement: tax issues arising on death for the deceased, their estate and surviving family;
Migrants: tax issues for migrants, including residence and domicile;
Students: information on tax issues for students and repayment of student loans;
Disabled people and carers: specific tax issues and pointers;
Tax credits and benefits: help to ensure you receive the appropriate credits and benefits;
Childcare: this part of the website contains information about the different types of financial support that is available from the government to help with the costs of childcare.
Taking on an employee [COMING SOON]: information primarily aimed at small or micro employers;
We also have another website that you may find helpful:
RevenueBenefits: supporting information for advisers who get involved in HMRC-administered welfare benefits, and national minimum wage; including transitional information for the move from tax credits to universal credit.
HM Revenue & Customs (HMRC) manage the UK tax system. You can find their contact details on GOV.UK.
Throughout this website we can only offer general guidance on tax topics and you should always obtain specific advice before taking any action. You can find out where to get specialist help on our Getting Help page.