What is Making Tax Digital for VAT?
What is Making Tax Digital for VAT?
In April 2019, HM Revenue & Customs' (HMRC) first phase of their 'Making Tax Digital' programme was introduced, and this was 'Making Tax Digital for VAT'.
There are two elements to the new Making Tax Digital (MTD) for VAT rules. These are:
1. a requirement to keep business records digitally
2. a requirement to file the quarterly VAT return using API ('application programming interface') enabled software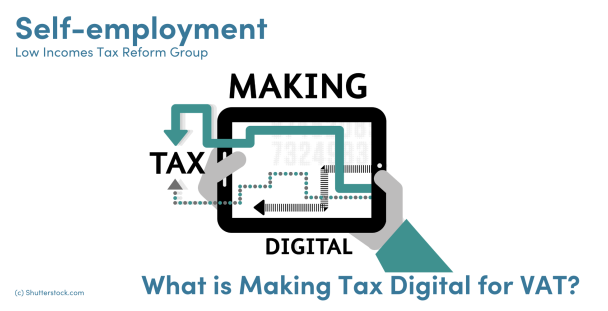 Does the Making Tax Digital for VAT regime apply to me?
The new regime applies to all businesses who were VAT registered and had VATable turnover of £85,000 or more in the 12 months to 31 March 2019, unless they are exempt.
Most VAT registered businesses which were trading at 31 March were obliged to register and begin to comply with the MTD for VAT rules between 1 April 2019 and 1 June 2019, depending on their VAT return quarters.
Any trader who should be filing VAT returns under the MTD rules but has not yet registered to do so, should join the scheme as soon as possible. There is a risk that late registration penalties could be charged in these circumstances.
A business that registers for VAT after 1 April 2019 due to its turnover reaching the registration threshold in the previous 12 months (so were compulsory registered) must comply with the MTD for VAT rules as soon as they become VAT registered.
Any individual, sole trader or business which is voluntarily registered for VAT will be required to comply with the Making Tax Digital for VAT rules from April 2022 unless they are exempt.
An exempt trader can still choose to join the MTD for VAT regime if they wish, as can someone who is voluntarily registered if they wish to join MTD for VAT before April 2022.
Who is exempt from the Making Tax Digital for VAT rules?
If you are already exempt from filing your VAT returns online then you continue to be exempt and you do not need to reapply for exemption. Otherwise, exemption from the Making Tax Digital (MTD) for VAT programme is available if you meet one of three criteria:
1. It is not 'reasonably practicable' for you to use digital tools to keep your business records or submit your VAT Returns because of age, disability, remoteness of location or for any other reason
2. you or your business are subject to an insolvency procedure
3. your business is run entirely by practising members of a religious society or order whose beliefs are incompatible with using electronic communications or keeping electronic records
There is guidance on how to claim exemption from MTD for VAT on GOV.UK, and HMRC have also produced more detailed information on exemption in VAT Notice 700/22.
You should fully explain the reasons why you believe you meet one of the exemption criteria and then HMRC will write to you to advise whether or not your claim has been successful. If it is not successful you may be able to appeal against the decision and the way to do this will be set out in HMRC's response to you. You do NOT have to comply with the new MTD for VAT rules while your claim is being considered or while an appeal is being made.
If a claim for exemption is ultimately unsuccessful you must then make every effort to comply with MTD as soon as possible going forward.
The government is helping small businesses with improving their internet connection through gigabit vouchers where businesses can claim up to £2,500 if certain conditions are met. There are more details, including the qualifying terms and conditions, on the gigabit voucher website.
How do I join Making Tax Digital for VAT?
There is a sign-up process that you must follow to register for Making Tax Digital for VAT. The various steps that need to be followed to complete the sign-up process are set out on GOV.UK.
It is important to note that once you join the MTD for VAT programme you must stay in the regime even if your turnover drops below the VAT registration limit unless you decide to cancel your VAT registration.
If you have signed up for Making Tax Digital for VAT voluntarily and your taxable turnover has not gone above £85,000 since you signed up, you can opt out and revert back to using the VAT online services until April 2022 when compliance with MTD for VAT becomes compulsory for ALL VAT registered businesses (unless you are exempt).
What are digital records?
The 'Making Tax Digital for VAT' regime requires you to maintain business records digitally for VAT purposes in what is known as 'functional compatible software' and also to file your VAT returns using digital methods. This means that some kind of electronic record keeping system must be used. This could be an accounting software package, a spreadsheet-based system or maybe via an 'app' on a smartphone.
There is no record keeping software available from HMRC, therefore it will be necessary to purchase a commercial system you feel is suitable for your business and within your budget. The cost of the software packages varies between suppliers. Some suppliers offer free products but this may only be for a limited time or may only be for the simplest version of their product. Therefore, you must be careful when reviewing potential software products to try to ensure you get the most suitable product for your circumstances.
HMRC have published guidance relating to finding relevant software. This includes a tool which may help you to select a product which is most suitable for your business. The current version of the tool is rather basic but it is continuing to be developed and changes are made to it periodically by HMRC to improve its functionality.
Your digital record keeping system must also enable you to file the VAT return digitally with HMRC directly from within the software or by using bridging software.
Certain data from business invoices and receipts must be recorded digitally but the invoices and receipts themselves do not need to be scanned and saved digitally, although they can be retained in this way.
If you use more than one software package to keep records and submit returns, you need to link them digitally,
There are examples of software digital links and more information on the data that must be retained digitally in functional compatible software on GOV.UK.
How do I file my VAT return once I am in Making Tax Digital for VAT?
Once you are within the Making Tax Digital for VAT regime, you must file your VAT return using your software. You must not use the HMRC VAT online service to file VAT returns once you have signed up to the Making Tax Digital for VAT programme as they will not be regarded as valid returns and you may be charged a late filing penalty.
The 'functional compatible software' must be used to file the VAT return with HMRC. Most accounting packages will have this functionality built in. However, if you use spreadsheets this will not be the case, and therefore you will need to purchase bridging software which will link your spreadsheet to HMRC's systems and enable the VAT return to be filed. In these circumstances, the combination of the spreadsheet and the bridging software will constitute the 'functional compatible software'.
Remember that the Making Tax Digital regime is an administrative system and so the figures required for the VAT return itself remain the same and so your VAT payments/refunds will continue to be worked out in the same way as under the previous filing system.
The due dates for submission of the VAT return and the payment of the VAT all remain the same too.
⚠️ Please note that any VAT payments due between 20 March 2020 and 30 June 2020 were automatically deferred as part of the government's coronavirus support package for businesses. Payment could be made at any time up to 31 March 2021 without being charged late payment penalties or interest. Those not able to have paid the full sum due by 31 March 2021 can opt in to the VAT Deferral New Payment Scheme and pay the amount in instalments. The deadline for signing up to the scheme is 21 June 2021. For further information see our page on Coronavirus: Self-employment and paying tax.
What will happen if I cannot file my VAT return once I have registered?
Although strictly, you will be in default if you do not file your VAT return on time once you are in MTD for VAT, if you have tried hard to comply with the new digital record keeping and digital filing requirements and can show you have made a genuine effort to do so, but have slipped up somewhere along the way, or have encountered problems complying due to the coronavirus pandemic, then we would expect any appeal on the grounds of reasonable excuse will be viewed sympathetically while the new regime beds in. However, if you have made little or no effort to meet the new requirements then it is less likely you will have grounds to successfully appeal against any penalties in due course.
However, this does NOT apply to late payment of VAT, therefore even if you are struggling to file your VAT return under the new programme, you should still ensure you pay any VAT due at the correct time to avoid possible penalties. You should contact the Payment Support Service as soon as possible if you will not be able to pay your VAT on time. If you are struggling to file the VAT return itself then you will probably need to seek help from the software provider in the first instance, as the problem is most likely to be to do with using the software itself rather than an issue which HMRC can help you with.
If I am exempt, how do I file my VAT returns?
If you have been able to file your VAT returns online in the past using HMRC's online portal then you should continue to file in this way for future returns. However, if you cannot manage online returns at all then you will need to contact HMRC to discuss with them how they wish you to file returns in future. It is likely they will ask you to either call the helpline so that the figures can be taken down by HMRC and then entered onto the VAT system, or possibly allow you to complete paper returns. HMRC can offer specialist support with VAT to vulnerable taxpayers though its Extra Support (EST) Service.
Where can I find more information on VAT?
GOV.UK has information on VAT generally including: deadlines for filing and payment, partnerships, reclaiming VAT, VAT visits and inspections, and using VAT online services.
HMRC's collection of guidance on Making Tax Digital for VAT is also available on GOV.UK.
VAT notice 700/22 has detailed information on the Making Tax Digital programme.
HMRC have developed a series of webinars and videos to help you understand Making Tax Digital for VAT.