HMRC tax refund scammers use the coronavirus fears as bait
⚠️ This is a news story and may not be up to date. You can find the date it was published under the title. Our Tax Guides feature the latest up-to-date tax information and guidance.
HMRC tax refund scammers use the coronavirus fears as bait
Published on 17 March 2020
Have you received an email or text message claiming to be from HMRC informing you of a tax rebate?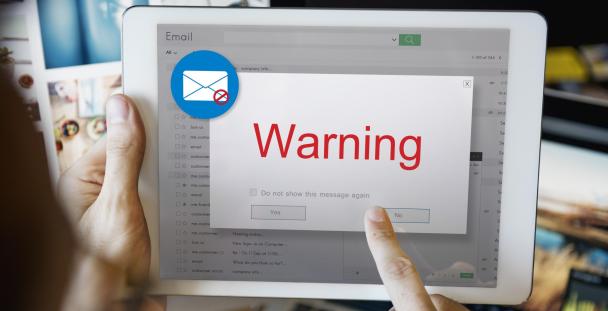 (c) Shutterstock / Rawpixel.com
If the answer is yes, you have been targeted by a phishing scam. Phishing is when someone sends a fake email or text, pretending to be from a legitimate organisation (in this case HMRC). They are designed to steal your personal and financial details or deliver malware to your computer.
Why might scammers be active now?
The scammers know that many people will have just filed their tax returns and are waiting for a tax refund, so this is a prime time for them every year.
However, there are reports that scammers are using the coronavirus situation to try to trick people into giving out their details - for example, promising a tax refund to help support you in times of financial difficulties. So be vigilant!
An example of a phishing email
HMRC tax refund phishing scam by LITRG
What are the tell-tale signs of a scam email?
poor spelling and grammar
wording which unduly stresses that urgent action is required
lack of a specific greeting, for example Dear Hannah Greene
incorrect 'From' addresses – Government e-mails sent from the Government Secure Intranet (GSI) take the format name@[department].gov.uk. Note however, as in the example above, sometimes phishing emails can include the official hmrc.gov.uk ending.
HMRC's website contains some useful information covering how to spot a scam and recognise phishing emails.
What should I do if I receive a scam email?
Do
keep calm
forward the email to HMRC [email link here phishing@hmrc.gov.uk ] to help them stop these scams
if you are unsure – contact HMRC via one of their phone lines
Do not
reply to the email
click on any links
download any attachments
What will happen if I click the blue button in the scam email?
The likelihood is that you will be taken to a site where you are asked to update or to verify your personal and financial information. This may include your date of birth, login information, account details, credit card or PIN numbers. Or you may start the process of downloading malware onto your computer putting your data and information at risk of theft, loss, attack or damage.
I have received a text message from HMRC – is it a scam?
HMRC do not contact people about tax refunds via text message. Note that although the Government uses technology to identify fraudulent text messages and stops them being delivered, some will still get through.
Scam texts may display 'HMRC' as the sender rather than a phone number, to make them appear legitimate.
As with the scam emails, do not reply to the message and do not click on any links.
If you think you have received a scam text message from HMRC, forward it to 60599 (network charges apply) or email phishing@hmrc.gov.uk
How to report a suspicious email
Forward any phishing or scam emails you receive or are suspicious about, to the HMRC phishing team.
What should I do if I have given the scammer my details?
Contact security.custcon@hmrc.gov.uk, and include brief details of what you disclosed, e.g. name, address, HMRC User ID, password, etc.
Do not give your personal details in the email.
Contact your bank and explain the situation as they may be able to offer advice on what, if any, action can be taken.
Further information about on the different kinds of online scams and links to advice on online safety visit our page 'protecting yourself online'.
Remember: HMRC will never contact you via email or text to tell you about a tax refund or ask you to give personal details
⚠️ Please note that this article was originally published on 5 March 2020, and has been updated to reflect that scammers are trying to use the coronavirus situation as a tax fraud 'hook'
(05-03-2020)
Contact: Meredith McCammond (click here to Contact Us) or follow us on Twitter: @litrgnews