Are you trying to call DWP to complete your universal credit claim? DWP say: 'Don't call us, we'll call you'
⚠️ This is a news story and may not be up to date. You can find the date it was published under the title. Our Tax Guides feature the latest up-to-date tax information and guidance.
Are you trying to call DWP to complete your universal credit claim? DWP say: 'Don't call us, we'll call you'
Published on 15 April 2020
Lots of people are finding they need to make a claim for universal credit (UC) at the moment. This means that DWP are receiving a very high volume of claims. Since 16 March, DWP have received more than a million new claims for UC, a significant increase on the number of claims they would usually receive at this time of year.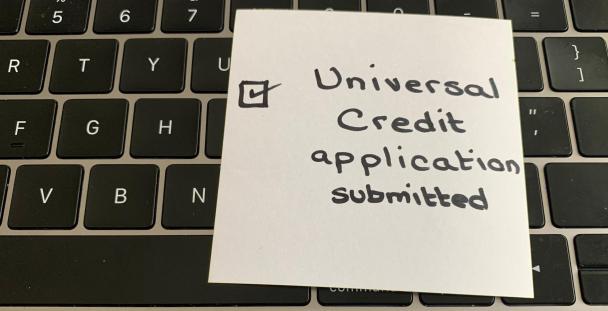 (c) Shutterstock / Velour Noire
In response, DWP are directing all of their available resource into processing claims to make sure people receive their payments on time and can also access an advance of their first payment, if required (remember, advances must be paid back – usually out of your subsequent UC payments).
Normally, people who make a new claim for UC must attend an appointment at their Jobcentre as part of the claim process. However, due to the coronavirus situation, face-to-face appointments are currently being replaced by telephone appointments. In recent weeks, people claiming UC were being advised to contact DWP to arrange their telephone appointment but DWP have made a further change to that process to ease the pressure and difficulties for people who may have been struggling to get through on the phone.
From 9 April, people making new claims for UC will no longer need to call the DWP as part of the claim process.
Instead, DWP will proactively call claimants if they need to check any of the information provided as part of the claim, as well as messaging them on their online journal to confirm details.
The move is designed to take some of the worry and frustration out of submitting a claim, while speeding it up by putting an end to long call wait times. DWP have reassured people that once they have completed their online application, they have received the claim and will call you if they need to check any information.
This change puts the emphasis on the DWP to follow up with claimants if more information is needed – although anyone who is unable to get online can still call the DWP's Universal Credit helpline as normal.
DWP say that appropriate measures to protect people from fraud have been put in place to safeguard the new process. DWP will never ask you for your bank details over the phone and people should never give out personal information unless they are sure it is DWP calling.
Contact: Victoria Todd (click here to Contact Us)
(15-04-20)