Coronavirus self-employment support: will the extended scheme rules for 'parents' help you?
⚠️ This is a news story and may not be up to date. You can find the date it was published under the title. Our Tax Guides feature the latest up-to-date tax information and guidance.
Coronavirus self-employment support: will the extended scheme rules for 'parents' help you?
Under an extension to the government's Self-Employment Income Support Scheme (SEISS), some individuals who did not previously qualify for a grant at all may be able to claim. This extension applies where pregnancy or certain parental responsibilities (such as taking time off for maternity, paternity or adoption) affected your income in the 2018/19 tax year. Our new guidance explains some of the quirks of these new rules.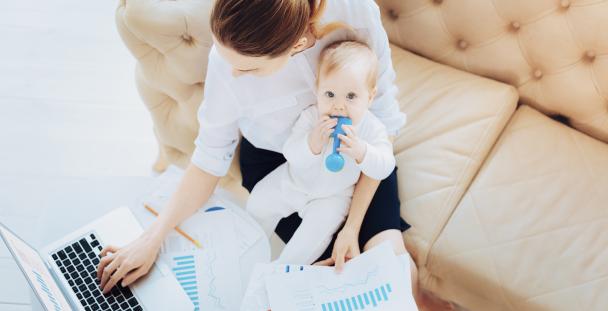 (c) Shutterstock / YAKOBCHUK VIACHESLAV
Some people may have felt they 'missed out' under SEISS because their income was affected due to them taking time off for pregnancy or maternity and there is no adjustment for these effects in the calculation of the amount of taxable grant paid under SEISS.
The new SEISS rules help some affected individuals – if they did not qualify for a grant at all under the original scheme rules, perhaps because:
they did not file a Self Assessment tax return showing any self-employment income at all for 2018/19; or
a reduction in their self-employment income meant that they failed the SEISS 'profits test' – in other words, their self-employment income was less than half of their overall income.
In such cases, provided they meet all other eligibility criteria, the new rules mean that individuals can ignore their income in 2018/19 and look at their income in 2016/17 and 2017/18 (or 2017/18 only if they did not trade in 2016/17) instead to see if they meet the 'profits test'. The grant will be calculated using average profits over the same period, ignoring 2018/19. HMRC will start allowing claims under these new rules in August.
⚠️ Note: those who already qualified for SEISS under the original scheme criteria will not benefit from this change – they will not get any more money and must claim their entitlement for the first grant by the deadline of 13 July 2020.
Our full guidance on these changes can be read in our coronavirus section, see: Self-employment support scheme 'parental' extension: who does it help?
Contact: Kelly Sizer (click here to Contact Us)
(First published: 08/07/20)