Updated on 31 January 2022
The coronavirus pandemic continues to have an impact on the UK. This page provides links to the financial support that is still available and brings together all of our coronavirus related guidance. If you have received any coronavirus support payments since March 2020, read our coronavirus payments guidance to understand whether the payments affect your tax and/or national insurance and whether you need to do anything to declare the payments to HMRC.
The GOV.UK website has the latest information about the Government's response to coronavirus including the most up to date guidance about symptoms, steps to take to protect yourself, as well as guidance for individuals, employers and businesses.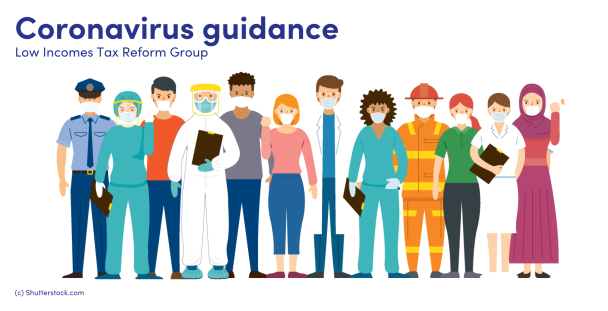 Coronavirus financial support
Most of the financial support available in the earlier part of the pandemic has now been withdrawn. However, there is still some support available:
Illness/self-isolation
If you are ill due to coronavirus or cannot work because you are self-isolating, you may qualify for statutory sick pay or test and trace/self-isolation payments. See our guidance for further details.
Help for individuals
If your income has fallen, you may be able to claim benefits or tax credits.
The benefits system is complicated. You should seek specialist welfare rights advice before making any UC claim. The GOV.UK website has links to various benefit calculators that may help you understand your entitlements.
Help for businesses
You can use the GOV.UK coronavirus financial support finder to help you identify if there is any support available to help your business.
The devolved administrations in Northern Ireland, Scotland and Wales have different schemes available. The links below give further information about the support available. If you have claimed any support for your business since March 2020 – see our coronavirus payments guidance for how this is treated for tax, national insurance and tax credits.
Northern Ireland
The NI Business Info website provides guidance for businesses in Northern Ireland affected by the coronavirus and a full list of all the different grants provided by the Northern Ireland Executive.
The Invest NI website also provides advice on supporting your business during this difficult time.
Scotland
The Scottish government website provides general information and guidance about the coronavirus (COVID-19). This includes health and travel advice, including for overseas visitors to Scotland.
The Find Business Support website has information on the support available to businesses in Scotland. It also has a list of funds that have already closed and a contact facility, including a helpline, if you need assistance finding support.
Wales
The Welsh Government website provides general information in Welsh and English on the coronavirus (COVID-19).
The Business Wales website has information on the support available to businesses in Wales.
LITRG coronavirus guidance
We have produced some more detailed coronavirus guidance on the following topics:
Guidance for employers
Guidance for the self-employed
Guidance for individuals
Other guidance